Established in 2010 by a local resident, The Composting Network, LLC provides commercial composting in New Orleans, LA. Our goal is to help reduce pre-consumer food waste in Louisiana by collecting pre-consumer food scraps such as vegetable peels, fruit tops and cores, coffee grounds, and other materials from local residents, businesses, schools and universities, and restaurants.
The Composting Network, LLC uses these scraps to build naturally-made compost. The  compost we make is used primarily to provide much-neede nutrients to the fresh, pesticide-free fruits and vegetables, herbs and mushrooms grown in local community gardens.
Our compost is also sold at several different locations and online.
Participating businesses and restaurants find our compost service to be a reasonable price and convenient. Our Compost Partners also appreciate our real-time accountability measurement tracking system. Each month, we inform our partners of how much pre-consumer waste we collected, diverting it from being dumped into a landfill by transforming it into a natural resource.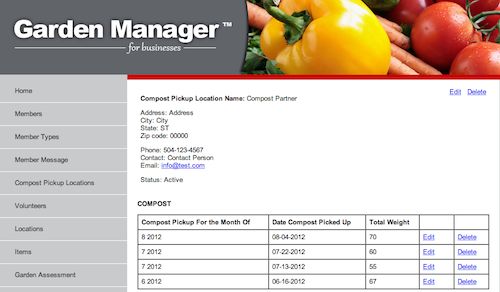 Interested? Become a Compost Partner today!